Dry Grinder
A pulverizer a versatile machine that employs mechanical force to crush and transform a diverse range of materials, including but not limited to coal, grains, spices, plastics, and other analogous substances. The pulverization process initiates a profound metamorphosis by fragmenting the material into diminutive particles, sometimes as fine as powder.
Robust Construction: Crafted from top-grade materials like stainless steel and carbon steel, our pulverizer machines are built to last and designed to withstand even the toughest conditions.
Flexibility: Our engineering prowess effortlessly tackles a diverse range of materials, from delicate to tough, arid to myriad.
High Efficiency: Grinding machines are crafted for optimal efficiency, empowering swift pulverization of materials at breakneck speeds.
Low Maintenance: Designed to be incredibly self-sufficient, ensuring maximum uptime and cost efficiency by minimizing maintenance needs.
Technical specification
Video
Maintenance
The Dry Grinder is a versatile machine that can be used to grind a variety of materials, from coal to grains to spices and more. The machine works by employing mechanical force to crush and transform these materials into fine particles, sometimes as fine as powder. Proper maintenance of the Dry Grinder is essential for ensuring its longevity and optimal performance.
Regular Cleaning
Cleaning the Dry Grinder after every use can help prevent the accumulation of dirt, debris, and spices, which can clog the grinder and hinder its performance. Use a dry cloth or brush to remove any debris, and avoid using water or any liquid cleaning agents.
Lubrication
Lubricating the moving parts of the Dry Grinder can help reduce friction and wear and tear, ensuring its smooth functioning. Apply a few drops of oil or grease on the motor shaft, blades, and other moving parts, and wipe off any excess oil.
Check the Blades chamber
The blades of the Dry Grinder are the most crucial components, and their sharpness is vital to achieve a fine and consistent grind. Regularly inspect the blades for any signs of wear and tear.
Store it Properly
Proper storage of the Dry Grinder is crucial to prevent it from getting damaged or rusted. Always store it in a dry and cool place, away from moisture and direct sunlight. Also, cover it with a protective cover or cloth to keep it dust-free.
Authentic feedback
Customer voices that share their experience
Taylor S.
Amazing machine
The Today Machine dry pulverizer has revolutionized the way we process our materials. It's efficient, reliable, and produces consistent results every time. We've been able to improve our production process and reduce our costs, thanks to this amazing machine.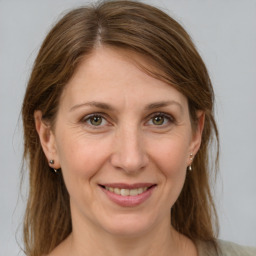 Blake A.
Hands down the best
I've used several pulverizers over the years, but the Today Machine dry grinder is hands down the best I've ever used. It operates with remarkable efficiency and yields reliable outcomes consistently without fail. I've been able to increase my production while reducing my operating costs thanks to this machine.
The Today Machine pulverizing machine is a real workhorse. It's built to last and can handle even the toughest materials with ease. This exceptional machine has enabled us to revolutionize our production process and achieve unprecedented levels of output.